Greetings from Evanston.
I am currently a Ph.D. candidate at Northwestern University under the supervision of Prof. Ying Wu. My research interests lies in the intersection of computer vision and robotics, with a particular emphasis on (). I am constantly investigating the challenges inherent to active vision agents in an open-world context. These challenges include, but are not limited to, continual learning, few-sample learning, and uncertainty quantification.
Prior to my Ph.D., my researches primarily focused on the perception in autonomous driving vehicles, encompassing areas such as stereo vision, 3D mapping, moving-object detection and map repair.
My detailed resume/CV is here (last updated on August 2023).
🔥 News
2023.07:  🎉 Our paper on uncertainty estimation has been accepted to ICCV 2023! Appreciation goes out to all advisors: Dr. Bo Liu, Dr. Haoxiang Li, Prof. Ying Wu, and Prof. Gang Hua!
2023.03:  🎉 I will join Amazon Robotics as an Applied Scientist Intern this summer!
2023.03:  🎉 I passed my Ph.D. prospectus exam! I would like to extend my gratitude to my committee: Prof. Ying Wu, Prof. Qi Zhu, and Prof. Thrasos N. Pappas.
2022.10:  🎉 Our paper Avoiding lingering in learning active recognition by adversarial disturbance has been accepted to WACV 2023!
📖 Educations
2019.09 - 2023.12 (expected), Ph.D. cadidate in Electrical Engineering, advised by Prof. Ying Wu, Northwestern University.
2017.09 - 2019.06, M.S. in Computer Science, advised by Prof. Long Chen, Sun Yat-sen University.
2013.09 - 2017.06, B.E. in Computer Science, Sun Yat-sen University.
📝 Publications
ICCV 2023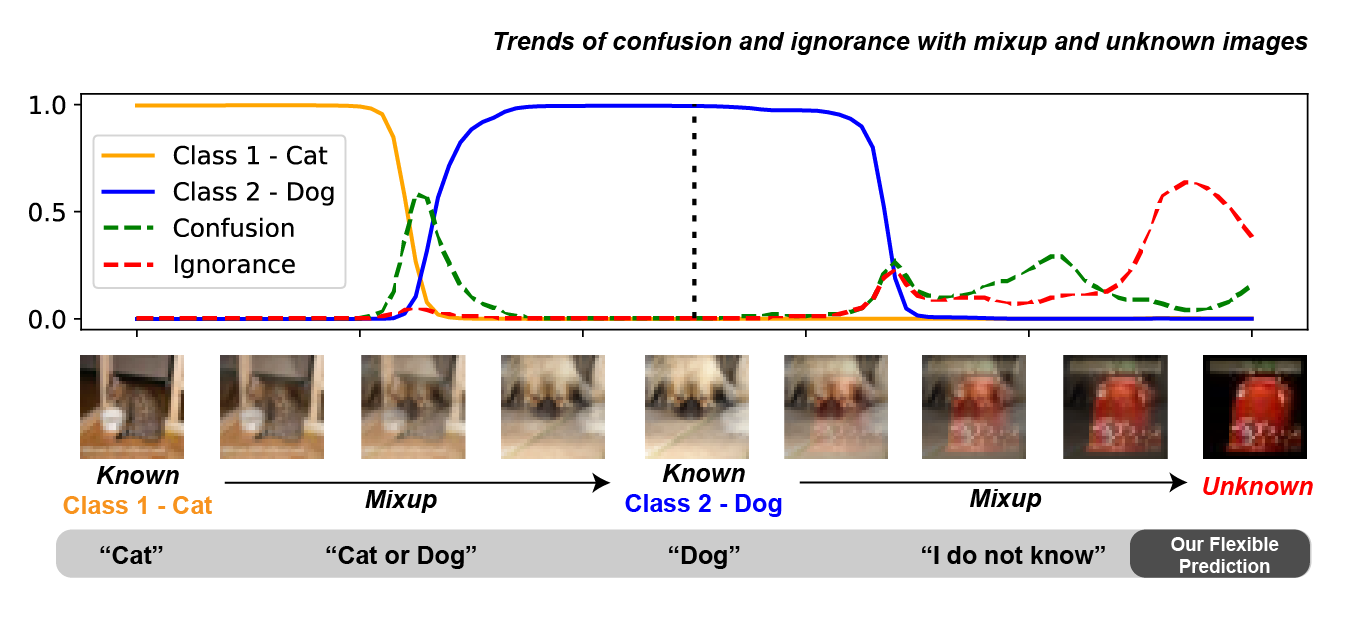 WACV 2023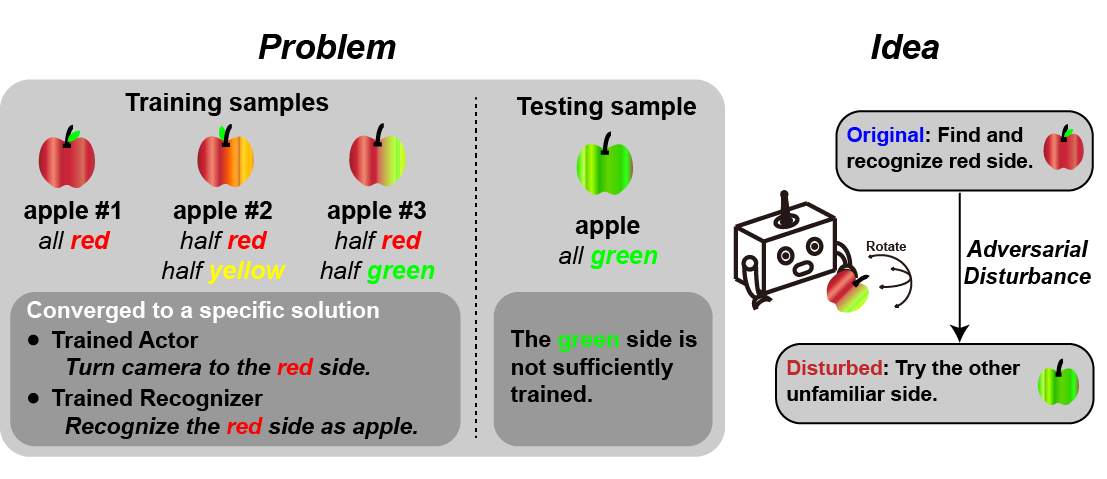 Avoiding Lingering in Learning Active Recognition by Adversarial Disturbance
Lei Fan, Ying Wu
Lingering: The joint learning process could lead to unintended solutions, like a collapsed policy that only visits views that the recognizer is already sufficiently trained to obtain rewards.
Our approach integrates another adversarial policy to disturb the recognition agent during training, forming a competing game to promote active explorations and avoid lingering.
ICCV 2021

FLAR: A Unified Prototype Framework for Few-sample Lifelong Active Recognition
Lei Fan, Peixi Xiong, Wei Wei, Ying Wu
The active recognition agent needs to incrementally learn new classes with limited data during exploration.
Our approach integrates prototypes, a robust representation for limited training samples, into a reinforcement learning solution, which motivates the agent to move towards views resulting in more discriminative features.
💻 Internships
2023.06 - 2023.09, Applied Scientist Intern, Amazon Robotics, Seattle, US.


- Topic: Surface normal estimation and stability analysis.




- Advisors: Dr. Shantanu Thaker, Dr. Sisir Karumanchi.

2022.06 - 2022.09, Research Intern, Wormpex AI Research, Bellevue, US.


- Topic: Uncertainty quantification for deep visual recognition.




- Advisors: Dr. Bo Liu, Dr. Haoxiang Li, and Dr. Gang Hua.

2020.06 - 2020.09, Research Intern, Yosion Analytics, Chicago, US.


- Topic: Autonomous forklift in a human-machine co-working environment.

2016.06 - 2016.09, Visual Engineer Intern, DJI, Shenzhen, China.


- Topic: Stereo matching using the fish-eye cameras on drones.
🎖 Honors and Awards
2019.09 Northwestern University Murphy Fellowship.
2018.06 Best Student Paper, IEEE Intelligent Vehicle Symposium.
2019.09 National Merit Scholarship, China